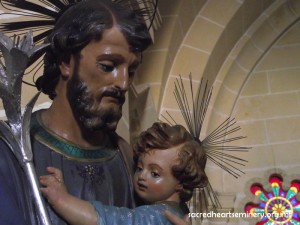 It is a custom for our seminary to celebrate the feast of St Joseph, carer of Jesus and husband of Mary.  On the eve of the feast and on the feast day, the seminarians served at the Cathedral during the celebrations led by the Bishop.
As part of the celebrations, our lecturers met the Bishop at the Seminary on 16th March and later joined the community for lunch.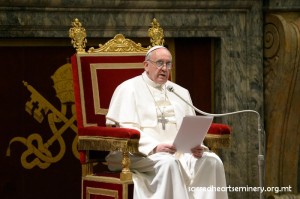 The 19th March 2013 is a special day since it witnessed the beginning of the Papal ministry of Pope Francis.  During the days of the conclave our community joined the Church at prayer for the election of a new Pope.  We followed the events on television and internet, especially on Wednesday evening, 13th March, when we followed the media to welcome the new Pope.