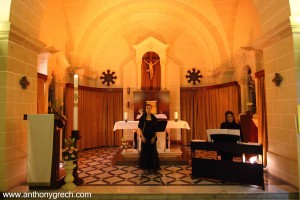 The Seminary of the Sacred Heart of Jesus is an old historical building.  This does not mean that the building is inert.  For the last hundred and forty years, this building has hosted a community of young men who, in their prime of life, decide to stop and reflect on the Lord's call to them.
This year, the seminarians took the opportunity offered to them on Lejlet Lapsi – Notte Gozitana, from Friday 10th May to Sunday 12thMay, to open the doors of the Seminary and welcome all those who wished to be better acquainted with the seminarians' way of life.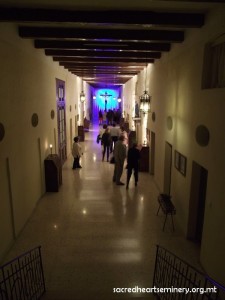 On Saturday evening, a concert of sacred music, by Soprano Marouska Attard, was held at the chapel of the Seminary.  After the concert, the audience was invited to visit the living quarters of the seminarians.  At the same time, other visitors could enjoy viewing a video, filmed by the seminarians in 1970, featuring the life at the Seminary.  A glance at the past is always interesting and welcomed, more so on such occasions.  Through the video, the visitors could better appreciate the life of the seminarians in the past.  These same seminarians have now been serving the Church as ordained priests for the past thirty or forty years.
Images