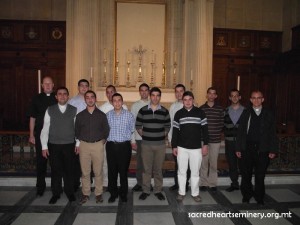 On Wednesday, 1st May, on the occasion of the feast of St Joseph the Worker the formators and the community of the Seminary spent a day in Malta.
Our first visit was to the Anglican Pro-cathedral of St Paul.  Chancellor Rev. Can. Simon had forwarded the invitation during a visit to our Seminary last January when he delivered a lecture to the Gozitan seminarians on the Anglican Church.  We were warmly welcomed by the Chancellor who explained to us the history of the Pro-cathedral and of Anglicanism in Malta.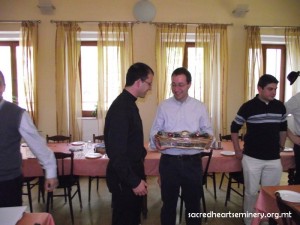 We then visited the Seminary at Tal-Virtù where we stayed for lunch.  Later, we celebrated the Holy Eucharist in the chapel at the Seminary.  This chapel is dedicated to Jesus, The Good Shepherd.  At Mass, we joined in prayer the parochial community of Żejtun, which, at the time, was holding the funeral service for its Archpriest, Fr Eric Overend.
Images